Tomorrow night I'm going to talk with some local HR students about what "real" HR is like outside of the classroom and the textbook. We're going to discuss what the actual workload is like for an entry level HR professional. Even though it is routine for me, it's like a secret formula to these students.
And it has to stop. 
It's been going on forever
I went to college purposely to get my degree in HR. I knew that's what I wanted to do, and I worked my tail off to learn everything I could. And yet, when I got into my first HR job, I found out that 80% of what I needed to know about HR had never even been explained.
One of my earliest blog posts in my career (I'm not linking here because the writing style back then embarrasses me a bit) was on this topic, and I'm amazed that in the years since I graduated, not a single thing has changed for many students.
I receive emails on a weekly basis from a variety of people, and all of them are reading from the same script. "I got my degree and now I'm trying to get into HR, but all the entry level jobs require HR experience. How am I supposed to get in?"
You know it's true. I know it's true. And yet, here we sit. Some of you already have your job and have forgotten about those who walk the same path you once did. They still need you (and me) to offer advice and inspiration.
Let's set them up for success, not failure.
What we can do about it
This year one of my personal goals at work is to evaluate and test an intern program. I recently learned of another local company with a wildly successful HR internship program, and I wanted to get some pointers from them but their HR person just left. If you've done this before and have ideas to share, please feel free to email me.
The interns coming out of the program rave about the experience, and this thing was set up as an unpaid internship, so you know the experience had to be powerful and valuable to receive that kind of feedback.
Look for opportunities to do exactly what I'm doing tomorrow. Contact your local university or community college and see if you can stop by and talk with a class or some students after school about what we do and why it is a great career.
HR-we need some PR
Look at the stereotypical "bring your dad to work" elementary school program. You have the "cool" ones–firefighters, police officers, etc. Then you have the "blah" ones in suits. If you can't explain what you do to a third grade child maybe you need to stop and figure out what the heck it is you do! By the way, I've had to talk with my wife's third grade class dozens of times, and I've tweaked my response to "I help recruit great people to come and do work that they love. We make games that teach helicopter pilots how to fly." That's pretty darn cool for the kids to hear, and it opens the door for me to explain at a high level what I get to do on a daily basis.
I know we're talking about college students, not elementary school kids, but the idea is the same.
I once heard an HR "professional" tell a group of college students that "HR was a terrible career choice" and that they should "start over and pick accounting, finance, or anything but HR." Yeah, that guy needs to quit his job, go home, and shut up. This is an amazing profession; I just think we need better marketing/PR.
This week/month/year, look for opportunities to influence the next generation. Even if 99% of the kids you talk to end up going into another profession (and statistically, that's probably a good estimate), they still have a positive connection with HR lodged in their brains. It can't hurt, right?
Digging deeper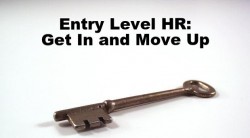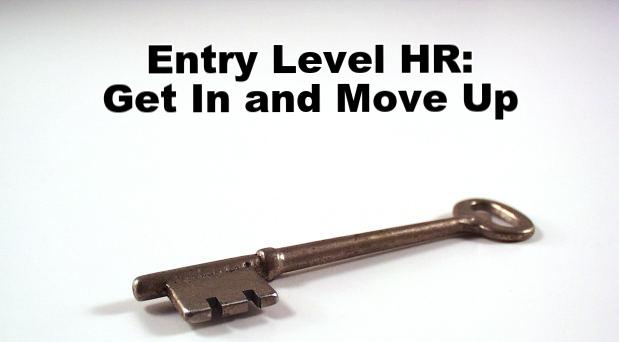 I have developed a video course to help entry level HR pros find and get their first job and then knock it out of the park. If you are an entry level HR pro or someone looking to get their first HR job, I highly encourage you to check it out!
The course is made up of over an hour of video content, several bonus eBooks, and weekly articles and assignments to help the training "stick" for the long term. These skills will carry you through your entire career; you just need to take the time to learn them!