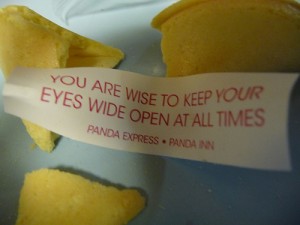 So. You want to be brilliant, huh? I have a tip to help make that come true. Want to hear?
Find someone smarter than you
Now, let me just start by saying that I\'m by no means brilliant. I am painfully aware of that fact. However, I\'m working to change that by paying attention to people way smarter than me.
I\'ll be the first to admit that it\'s easier to interact with people on your level, but making an effort to step that up and surround yourself with smarter people will have a major effect on your intellect. There\'s a fantastic quote I\'ll defer to that makes the point crystal clear.
You are the average of your 5 closest friends. -Jim Rohn-
Did you get that? You are going to be the average of those closest to you. While I\'m not saying you need to ditch everyone you\'re close to (later, losers!), I am saying you need to add a person (or multiple people) to the top side of your spectrum. Bump up the average.
How do I do that?
I enjoy the challenge of finding and learning from new resources. Some of the people who inspire and challenge me in different areas include Jason Seiden, Paul Hebert, Dan Pallotta, and Alison Green. Whenever I read something these people write, I have to read it at least twice to fully understand what they\'re saying. But I\'m definitely more informed after reading than I was before.
How did I find them?
I looked. I found who the smart people were following and joined in. I looked for people who had interesting and useful things to say and started keeping up with their writing, speaking, etc.
How can you be more brilliant? Find someone smarter than you. You might be surprised at the result.
What do you think of the quote? Is it true for you? Do you have any suggestions for people to follow that would help them to be brilliant? Share 'em in the comments section.
If you like what you\'re reading, make sure you subscribe for the free updates.