Your HR brand is what you do, not what you say
As part of our rebranding of HR we were asked to come up with a new name for our Human Resources department. Can you guys help me with your suggestions to rename our department?
I don't want to pick on the person who posted this, so I won't name them, but I had to laugh when I read it. Call it the Pit of Despair. Call it the Confluence of People and Happiness. It doesn't really matter as much as what you do.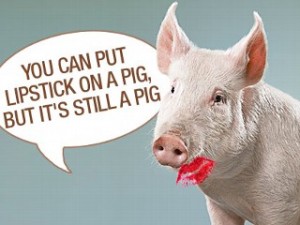 Is the HR brand at your organization built on words? Is it built on fancy titles and exciting descriptions that include "ROI, strategy, and metrics?"
Or is it built on actions? Is it sitting on a strong foundation where your staff members know that you are working your tail off to make the organization better?
Here's a tip. Spend less time thinking on how you can change the department's name (and keep doing the same old things) and more time on how you can change what you're doing to have a larger impact on the business and its people.
And if you want a funny name, the Humor Resources Department is a good one!