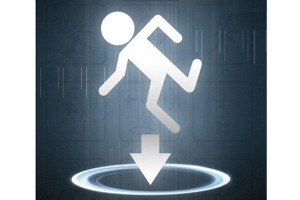 I've had "create an employee HR portal" on my To Do list for a while now, and this week is the one where I check that little item off as complete. When it first appeared on the list, I honestly wasn't sure what I was looking for. Besides walking around and asking people what they would like to see on there (which isn't a poor option, but it didn't seem very productive on my part), I wasn't sure what to cover.
Information to include in an HR portal
My fabulous manager reminded me to treat it like a "first line of defense" for repetitive questions. Kind of like a "FAQ" to help people find what they need quickly instead of having to ask me repeatedly for the information. With that in mind, I made a short list to start from so I didn't get overwhelmed:
Benefits summary plan descriptions
A walkthrough on how to use our EAP
Explanation for how to use our education assistance/reimbursement tool
Those are some of the most common questions I receive, and I can collect more as time goes on. However, those are a good start. On the manager side, they are looking more for how processes work, so I'm tasking our admin to develop some flow charts as visual aids. The processes they request most often:
Recruiting-how do I request a new position, how do I review resumes, who schedules interviews, how do I offer, etc.
Performance-what do I put on this performance assessment form, when does the period end, does this impact compensation, etc.
Discipline-how do I handle performance issues, what are the steps to terminate someone, when do I get HR involved, etc.
Of course, these are the most frequently asked questions in my organization, and yours are probably different. Look at the examples and take a glance at your email inbox. What are the top three questions you get from employees? What are the top three questions you get from managers? Start there and you can develop a valuable tool that saves time and frees you up to tackle more pressing issues (like developing new supervisor training, for one).
How to set up a human resources portal
This is where your capability depends a good bit on what your available tools are. We use both shared drives and Microsoft SharePoint for file collaboration at work. The shared drives would work, but it is more visually appealing to use a tool like SharePoint where you have some control over the design/layout of the information.
Whatever the case, try to lay it out to be as "dummy proof" as you can. I'm going to go with a very basic example to explain how to set it up for usability (and if you have more advanced tools, just adjust for the capabilities of your system while keeping these general points in mind). If you're using a shared network drive, I would create a Word document titled something like "Start Here" or "Index." The point is to drive visitors to open that document first. Once they have taken that action, you are in control of the user experience from that point forward.
Within the Index document, that's where you put information and hyperlinks to other documents that are located inside the portal. Make it obvious:Â "Want to know more about health insurance? Click here!" and hyperlink that phrase to the appropriate health insurance plan description. By the way, if you've never hyperlinked something within Microsoft Word it's super simple.
This is just my little experience (and an ongoing one at that). However, it's a good start to get you thinking about how to do your own HR portal. You might have more powerful tools and technology at your fingertips, but the principle is still the same. Find out what people want to know, and give it to them.