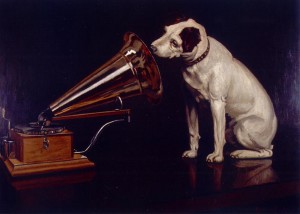 I, like many of the former HRevolution attendees, love talking about the event. It sometimes gets tough for those who haven't been there to understand just what it means to those of us who have.
Today I'll share a few perspectives from those who attended the first time around. If you like, you can see my little recollection of the weekend at this link. Maybe they can help you (along with these confessions from a few others) get a clearer picture of what the event is really like. Here are a few anonymous quotes from past attendees in response to the question "What did you like best about HRevolution?"
I've only edited where necessary to ensure the privacy of the survey respondents. The rest of the awesomeness is all theirs!

The general feeling of the group discussions was incredible. Â So much knowledge packed into a room. Â Social was a great way to put a name to a real face versus and avatar and a voice.
Building community, putting faces to names, the variety of experiences in the room (HR practitioners, talent managers, consultants, recruiters, job seekers) and, of course, the discussions.
I dont know that I can pinpoint one thing. Getting to meet everyone in person, the side conversations, [even] conversations over dinner!
Having an opportunity to interact with the people that attended.
Meeting people of similar mindset about social networking and putting names with faces/blogs.
Networking with people you've only talked to online.
Informality and free flow discussion
Getting to meet and interact with everyone face to face and the presentations and the conversations they generated.
The open dialogue
The opportunity to network with smart, innovative thinkers that are unwilling to accept the status quo.
Free exchange of ideas from an incredibly thoughtful and intelligent group of people. Â HRevolution had a huge brain trust that was SO stimulating.
Learning more about blogging and ways to integrate social media into the HR Mix.
The beginning blogger 101 session, engaging conversations about HR, and the very cool list of attendees!
Meeting the people I've connected to online, knowing that they are some of the top names in the (r)evolution of HR!!! The energy level was awesome. The goodies (edible and otherwise) were great.
The interactive sessions. It was great to not just sit and listen to a presenter because there were so many great subject matter experts in the audience.
That's the ticket! So, are you going to be one of those people who has stories to tell afterward, or will you be one of those people who kicks him/herself later for not attending? I know which one I'll be.