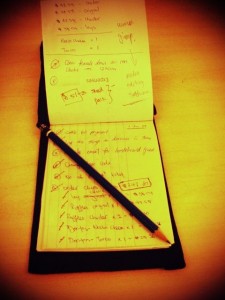 My buddy Benjamin McCall inspired me with his HRevolution Twitter list, so I went to another popular social network and pulled together more information to help our people connect with each other.
I had the opportunity to speak with Trish McFarlane yesterday, and one of the things we were both excited about was the list of attendees. We have people who we've never even met, but they believe in HRevolution enough to come. I want to make it worth their time. After the first event, we had one person out of the entire fifty-plus attendees who was less than completely satisfied. Her issue was that she wasn't connected with anyone before the event really occurred.
I want to fix that issue this time around.
I'm running through the list of attendees and making note of the ones who I don't know. I want to talk with people who are the average, everyday HR pro. They're the kind of people I identify with at this point in my career. I'm going to reach out to them and offer any assistance I possibly can before the event occurs, so we can just jump straight into the good stuff once we arrive.
What about you? Even if you're not able to attend (and the vast majority of this audience will not be), how can you connect with someone today for a mutually beneficial relationship? Networking is easier than ever, but it's also more powerful than ever if done correctly. Reach out to someone local you find on LinkedIn. You never know what may come out of a few minutes of effort.