4 Tips from the Life of a Human Resources Entrepreneur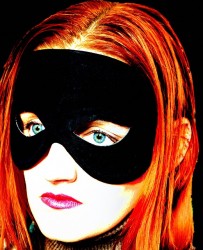 Shhh. I have a secret identity. When I'm not working on my blog/business as a human resources entrepreneur, I'm wearing a tie and going to a day job. I love the dual hats I am able to wear, and the experiences from both working a day job and working for myself are doubly exciting.
I also think that I get to make mistakes twice as fast. :-)
I've learned some great lessons that I think apply to my daily work in HR. Life as a human resources entrepreneur life isn't always easy, and there are plenty of pitfalls. I'm going to talk about one of them that translates especially well to the HR profession and then I encourage you to check out the video below for the other three human resources entrepreneur lessons.
Working "on" vs. working "in"
I'm guilty of it. Let's start off with that.
Do you ever get so bogged down in the day to day that you don't take the time to step back and make sure that you're seeing the big picture? I know I do. It's easy, really. We get comfortable, even when project deadlines are bearing down on us and we feel like we're fighting a forest fire with a wet towel. We lower our heads and plow through instead of taking the time to work on process improvement or how we can make things better by putting systems in place.
It's easy, even when work is difficult, to work "in" the department. It's not just in human resources. Entrepreneur life includes the same challenge.
In the revolutionary book The E-Myth, Michael Gerber talks about how small businesses often fail because the leaders fail to work "on" the business. People get into business for themselves because they enjoy doing something specific–making soap, cleaning houses, or even blogging.
So they focus on that (working "in" the business). At some point they run into a problem and they keep trying to solve it by doing what they've always done; however, it's not the answer. If the entrepreneur doesn't stop, take stock, and decide what the business needs (working "on" the business), then it's destined to fail at some point. That's a simple example, but you get the picture.
If we as HR pros don't stop and take stock once in a while, then we're going to be left in the dust. Marketing, finance, IT, etc. all take the time to plan for the future. They look at how they fit into the organization and plan ahead so they are leading the charge, not trying to play catch up. If you're not making time to work on your HR team (maybe a "state of the HR union address" would be in order?), then you're going to be left behind.
It might not be today, and it might not be this year, but there will come a time that you are going to wish that you'd taken the time to rise above the daily shuffle to plan ahead and ensure that your work was congruent with the organization's goals.
I think I've made my point on that one. Check out the video for three other lessons learned as a human resources entrepreneur. This life has taught me much (mainly through making plenty of mistakes and learning from them!).
Video: Human resources/entrepreneur lessons
Subscribers click here to view.
(There's a little bit of echo and the cam shifted to chop my head off after I set it up, but it's still pretty darn good compared to the early days. I've since fixed the echo and head chopping, so there's a great example of process improvement right there!) :-)
So, what do you think of the human resources entrepreneur lessons I've shared? Are you guilty of any of these? Did you learn any lessons that you can take with you into your day job to do it better? Any plans to work "on" the HR function instead of just "in" it?