The tool I'm discussing today isn't so much a PHR online "study group," but you'll see in a minute why I've started referring to this group that way.
Back when I released the SPHR &PHR Self Study Course in November, I wasn't sure what to expect. I knew that it would be a valuable tool and that it would really help people who were looking for something to help them stay motivated and engaged with their studies. There really wasn't anything on the market that compared to the course other than in-person study groups, and those aren't always easy to come by.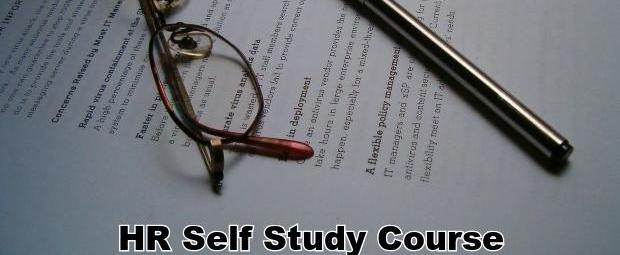 I've had over 25 students go through the course so far. I expected a more junior group of HR pros, but it's been an amazing cross section that represents the diversity we have in the HR field. A few examples of people who have taken the course:
HR Administrator for a realty office in North Carolina

HR Manager in hospitality industry from Indiana
A secretary trying to break into HR at a Florida university
An Organizational Development expert for a hospital in the Southwestern US
A talent acquisition pro from Texas
And that's just the first few names on the list. I've been amazed to interact with this great group of people and help them prepare for their exams, and I would love to do the same if you're interested in taking one of the HR certification exams.
Upcoming test window
Here are the upcoming test registration windows and testing dates for the PHR/SPHR exams from the HRCI website.
Test Dates: May 1-June 30
Registration Dates:Â Jan. 22 – Mar. 22
While the registration dates are from January 22 to March 22, the study course runs for 12 weeks, so you'd need to sign up by the end of January to ensure adequate time to complete the course before your actual exam date. If you sign up late, you can still get the lessons (see below).
Common question
I've set up the course to be delivered over a 12 week period to allow participants to soak up the information and adequately prepare. However, I had a few people sign up and say they wanted to get the lessons sooner (maybe they signed up late, they changed their test date, etc.). I do have the ability to send all of the lessons at once; however, I wouldn't encourage everyone to do that unless there's a specific reason for deviating from the schedule.
What people are saying
I'm always pleasantly surprised when someone lets me know their thoughts. I've been doing this long enough to know that most people don't share their own thoughts and ideas, so the comments have been welcome:
Thank you! You definitely hit the nail on the head with this, as I've been really dragging my feet studying for this. Thanks again for creating this! Debbie
I attempted the PHR in June and came up short by 20 points. Heartbreaker. I was reluctantly planning my study strategy when I received the info on your study guide. It has been most helpful. Kelly
I want to thank you so much for going out of your way in helping me prepare for my PHR. It is so very much appreciated. Sherrie
A special bonus
Anyone who signs up for the upcoming test window will receive a special video I'm working on where I answer the top 7 questions that I receive most often about the HR certification exams. This ranges from "how can I study without breaking the bank" to "how long should I study" and even "what should I do on exam day?" It's a collection of the most common things people ask, and I'll be sending that video out as a special bonus to those who join the course.
Questions? Let me know and I'm happy to help!