Is the PHR exam difficult? Just how hard is the PHR exam?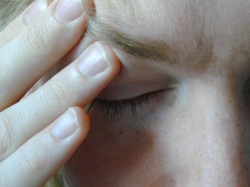 Because of my history of talking about the HR certification exams, I get a lot of questions about the difficulty level of the PHR and SPHR exams. At first glance, it's easy to see why people ask those questions. According to the HRCI statistics, nearly half of those who take the exams fail them, which can cause anxiety for those who aren't good test takers.
What makes the PHR exam difficult?
Maybe it's the "timed test" factor. Maybe it's test anxiety. Maybe it's the difficulty level of the questions. Maybe it's the nearly-famous ambiguity of the questions. Or maybe it's something else.
I honestly don't know which part of the exam presents the biggest hurdle, but based on the failure rate statistics I mentioned above, it's obvious that there is a barrier to HR professionals successfully completing the test.
How can you prepare for the PHR or SPHR?
In order to be fully prepared for the exam, you need a few basic essentials.
An HR certification study tool
Motivation/enthusiasm to study
(Optional, but recommended) a study plan/outline
And that's pretty much it. The problem is that many people assume that spending big bucks on #1 will somehow magically provide #2 as well. And that's just not the case. #3 is also overlooked, but it plays a smaller part.
Later this week I'll talk more about the motivational component to studying for the PHR exam and how to make it work for you. You can learn how to pass the PHR exam!
Have you taken the PHR or SPHR exams before? Did your motivation levels play a big part in your preparation?
Update: Click here to learn more about the "secret weapon" to PHR exam studies. Interested in studying yourself? Check out the PHR/SPHR Self Study Course!