This year I've had to don my recruiting hat more and more often, and I am astounded by the number of people who apply with absolutely no experience in the specific job, despite a specific set of required skills. However, I think it's even worse when I receive a resume that lists those skills and abilities, yet when I'm interviewing I quickly determine that they have stretched the truth considerably or outright lied just to get an interview.
For the candidates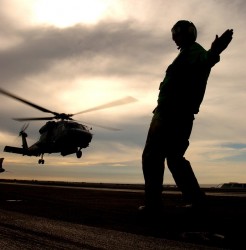 It might seem like common sense, but be able to do the job if you apply for it. Don't tell me "I just need a little training to get up to speed" or "I have a friend who says it's not that difficult" or "I'm a fast learner."
We aren't a charity and we need to find the best person we can afford with our hiring budget. If you're lying and I waste the time to bring you in to interview only to determine your resume is overblown and false, I will remember that for a long, long time.
Be truthful. Apply for jobs that you're qualified for, and don't assume that the employer owes you training or another benefit unless you have something very unique to offer.
For the recruiters
This was spurred by a combination of current interviews and a friend sending me an article about using a quick (and simple) coding test for software engineering jobs.
I love that, and that's why I always have a technical expert in interviews with me. I don't know enough about this stuff to always dig deep and determine a candidate's claims of proficiency.
As simple as it seems, we should be trying harder to disqualify people for a lack of substantial job-related skills. We need to be doing sharing realistic job preview scenarios to ensure a proper candidate fit. Don't feel bad for rejecting someone who isn't qualified to do the job. Just because they are likable doesn't mean they are the right person!
One interview I participated in several years ago fits into this discussion very well. We had an opening for an electrical engineer. We brought in a candidate who was very personable and had what seemed like a good bit of experience to fit our needs. However, when one of our guys gave him a simple electrical schematic to explain, he was unable to fulfill the request.
And I don't mean he stumbled around, guessed, or made an incorrect assertion. He just sat there and said he had no idea. This was one of the key skills we needed out of the person taking the position. Whoever had the job would be creating, reviewing, and proofing these types of documents from day one. And this guy failed miserably.
Sometimes we like to pitch softball questions. We like to talk more about ourselves and the company than the candidate. We like to prompt responses instead of allowing the person to respond without help.
Let's step back from that and try to incorporate job-related assessments (as in the electrical engineering example above) into the hiring process. It will make for better hires, fewer headaches, and a stronger workforce overall.