Have a question for yourself or a friend? Feel free to share it and we'll try to address it in a Reader Question segment!
My daughter went to school for Performance Arts and Psychology but as Covid has shut down live venues, has decided to reinvent herself as a recruiter. For those in Talent Attraction, what would you recommend as best next steps for breaking into the field? -Tammy
Hi Tammy! This is so exciting, because I've always hoped that at least one of our kids would follow in my footsteps into HR/recruiting. Congrats to you!
First of all, this is THE time to get into the space. There are more jobs posted than ever before, and you can find good opportunities to jump in, learn, and be great at the recruiting profession. Look at the number of jobs available right now: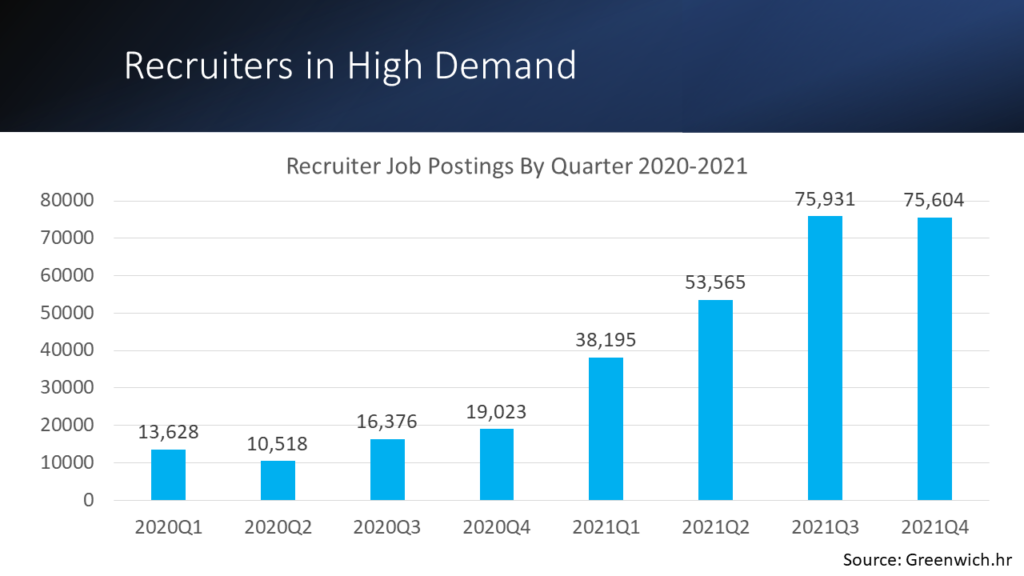 It's more than 5x higher than it was two years ago!
Now, from a practical perspective, I've written extensively on how to break into the profession over the years.
The best guide for that is here: How to break into human resources and recruiting
The thing about recruiting specifically is that staffing is the best and most common way of getting in, and it has been for a long time.
Why?
It's intense (high volume, quotas, and fast paced), but it also can create a set of skills that help a recruiter stand apart from the others who just post a job and wait for applicants to show up (that isn't happening these days!)
The people who end up succeeding in the recruiting profession often (but not always) have some of that in their background.
In addition, there are 40+ ways to learn some of the basics of HR and recruiting without paying a single dime. We have had thousands of HR pros use our recommended tools to learn and grow. A great example is our upcoming HR Summer School event (which is free) and will cover some of the most current and interesting topics in the HR and recruiting space.
Her training in performing arts can come in handy here. Learning how to:
Convey emotions
Get someone to understand your perspective
Pick up on their social cues
Put on a bit of a show
Those are all pieces of what makes a recruiter great. She has a fighting chance if she'll go all in!
Best of luck to her!
If anyone else has suggestions, please feel free to share in the comments below!