If you like keeping up with new business concepts, I have one for you: the ROWE.
I've talked about the idea of a Results Only Work Environment before, but the latest book by Cali Ressler and Jodi Thompson (Why Managing Sucks and How to Fix It) is the handbook for organizations and managers looking to put it into place.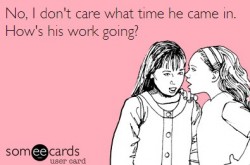 Let me start by saying that if I could flip a switch and turn my employer into a ROWE, I would do it. In essence, a ROWE means that staff work when they want, where they want, and as long as they are getting the results, the rest doesn't really matter.
The issue is that I work for a government contractor, and we are required to track each hour worked for every employee (exempt or non) for billing purposes. I'm not 100% sure, but I'm betting the government isn't about to change the way they do business to align with greater efficiency and effectiveness based on their track record.
The Appeal of a ROWE
Here's why I love a ROWE. Managers can't just come to you and say, "Bob isn't putting in the hours." They have to come to you and say, "Bob is not achieving the results we agreed upon." As an HR pro, in which of those situations would you feel most comfortable backing up the manager? Yeah, definitely the second.
It forces managers, employees, and business leaders to ensure that people actually know what they are supposed to be achieving. That's what really matters. And that, my friends, is a very refreshing thought.
Check out the video below where I talk more about the book. I highly recommend it!