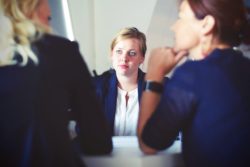 Businesses should be properly prepared for any eventuality, be it a natural disaster or a pandemic like the one we are experiencing now. But aside from ensuring all capital assets are secured, companies have a legal and moral responsibility to take care of their employees in times of trouble.
Indeed, when things get out of hand, it is your employees who will be feeling the brunt. Their health and welfare will certainly be on the line. That said, you have to do everything you can to support them.
During the rough times ahead, it's important for the HR Department to keep running in order to address employee concerns in the most efficient way possible.
Here are a few things you will need to keep in mind: Continue reading →