Some of these people have never had a good experience with an HR person. They are wary and a little cynical of the whole idea. A few of them have been burned and won't be quick to trust someone.
I've had a variation of that conversation with three people in the past week. I don't know why it's suddenly become a hot topic, but I definitely understand where the sentiment comes from. For many people the whole idea of HR is a "no" function.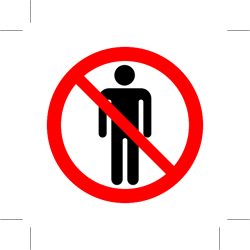 No, you can't do this. No, you can't do that. No, that would make us liable. No, we don't want to hurt anyone's feelings. No, let's try to avoid that conflict. No, let's just put in a policy.
Really? Who goes into a career looking forward to being a master of disappointment and let-downs?
Let's diverge
When I'm not reading fiction and other fun stuff, I like picking up books focused on service. Customer service, stewardship, etc.
Speaking of which, the book Stewardship is phenomenal. Some of the things I'm talking about today are discussed there in more detail, so feel free to check that out if you're looking for some ideas on how to serve others well.
If I had to boil what I do down to two words, those would be partnership and service. Probably not what most would expect, but they are mine nonetheless. What I do for my staff is partner with them in any way possible—career planning, compensation review, handling benefits for their family, etc. And the back end of that is serving them as well as I am able. This isn't about me—it's a reminder for everyone of what this position has the potential to be.
If you are spending your time saying "no" to everything that is asked and looking for ways to reduce freedom within the organization (how many of us would put it in those terms?), then it's time to shape up. Make a change. Look for ways to partner with your people as a trusted, valuable resource. Find out how you can best serve each person to enable them to do their jobs better.
Beware the but
One final comment for today. Some of us are quick to say, "I do serve my employees well, but… [blah blah blah]." Beware the "but." If you believe strongly enough in something, there are no exceptions, special rules, or alternatives.
It will be different, strange, and possibly even painful the first few times you remove the "but" from your vocabulary and move forward with your plan. But in the end, it will be worth it in the respect you earn.