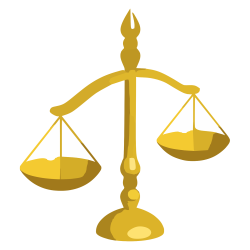 Recently someone asked this question on Quora, a site that I sometimes drop by to help shed some light on the world of HR:
If I lie about a past felony on job applications, will the California FCRA keep background checks from finding out?
The first two responses to the question were focused on what the law covers and how the person might hide their information–interestingly enough I don't see their answers on the site anymore, so I'm not sure what to think on that. However, here's what I offered as advice:
Since the others didn't address it in their answer, I'll go ahead and say it: you don't want to start your career off with a lie. There are studies that show the number one predictor of long term success is integrity–if you're willing to sacrifice yours now, well…

If I was the HR director at the organization and found out later that you had lied about something like that, we would terminate. If you lie to me once there's a good chance you'll do it again.

This isn't a dig at you or your history–this is a plea to maintain your honesty, especially when it gets hard. There are careers that don't require you to pass background checks (small employers and startups rarely use them).