By now I'm pretty sure you've heard about HRevolution. It's going to be huge. But there are some people out there who have been willing to support this thing financially despite the fact that it still has that "new conference smell." :-)Â Today, I'm going to talk about two of those sponsors.
Leap of Faith
If you've learned anything from me, you know that I am a huge supporter of small businesses. My family owns one, I have a microbusiness, and I applaud those who go for that kind of lifestyle. They live on the tight budgets and truly understand the value of an investment. That's why I'm thrilled by the faith that Jessica and Alicia have in this event. Alicia at Sanera and Jessica at Blogging4Jobs are the type of people who make things like HRevolution happen. Despite the planning that has been put into this, our wonderful sponsors helped us to make the leap from "cool idea" to "cool event."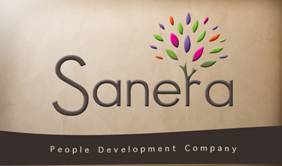 Sanera
If you have a small business or an idea for one, talk with Alicia. As a business owner, I can honestly say that she knows her stuff. She has given me amazing advice time and time again, and her coaching will hit the spot if you're struggling. Plus, you can also get free marketing and business advice through her blog, with gems like The Fight Club Guide to Selling. I've also had the chance to check out some of her offerings that are on the horizon, and they are going to be very helpful to the people who choose to take advantage of it. 
Fun fact about Alicia: The name is pronounced "a-lee-cee-ah;" that totally threw me off the first time I spoke with her.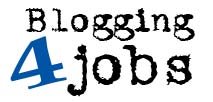 Blogging4Jobs
If you are looking for social media or HR consulting services, then you need to get with Jessica. It's refreshing to see how Jessica tailors her help toward job seekers. As someone who has had a career in HR and recruiting, it's great to have someone who can see both sides of the issue. She also has a book coming out in just a few short months called Tweet This! Twitter for Business. Her blog has helpful career advice and even some for HR professionals thinking about social media, and she also hosts a live show for job seekers on Sunday nights.
Fun fact about Jessica: She has a goal to visit a Starbucks in every country. She got seven down and a few to go.
Remember to check out the HRevolution wiki for more info!