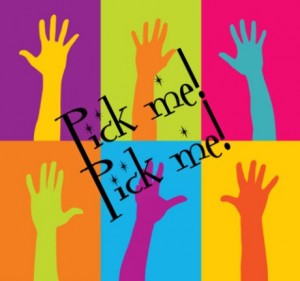 Internal promotion is a valuable, yet underutilized, tool to engage employees and managers in the recruiting process, provide career growth, and save on costs associated with bringing in external talent.
As I alluded yesterday, the content covered at Hire Minds was astonishing. The first session was an interview/case study of Chipotle restaurants and how they use internal promotions and development bonuses as incentives to bring in great people and move them up through the organization as they grow. The examples below are pulled directly from that session content.
Reduce employee turnover by 64%
When they started promoting from within instead of looking for talent outside the organization, turnover for salaried managers dropped from 52% to 35%, and turnover for hourly managers dropped a whopping 64% (111% down to 47%).
HR pros often wonder if we should share succession plans with employees in case something doesn't work out and it demoralizes them. However, in this case, all of the employees know that they are eligible for leadership positions if they are willing and able to put forth the effort.
Pay managers to mentor new leaders
As an incentive for managers within the organization to train the next generation of leaders, Chipotle offers people development bonuses of $10,000Â for managers who bring someone up into a managerial position from within the ranks of the staff. Because they are rapidly growing and expanding into new markets, Chipotle is able to use these bonuses to lure seasoned veterans out to the "front." Because the areas grow quickly, it offers the leaders multiple opportunities to earn the bonuses.
When asked by the audience how often the bonuses were paid out, he replied that Chipotle paid out over $1 million in people development bonuses in 2010. That's significant! The bonuses are structured where the referring leader receives half up front, and half after 6 months of solid performance from the new manager candidate.
How to keep recruiters busy if you start promoting internally
Everyone in the audience laughed when a recruiter stood up and asked where his job was going if the company achieves its goal of 100% internal promotions into leadership positions. The speaker told us that since the recruiters are no longer spending their time sourcing candidates for management/leadership roles, they are working directly with store owners to develop better hiring practices for their hourly workers.
I've said it before–I'm a fan of internal recruiting (video)Â if it's possible. Anyone else?