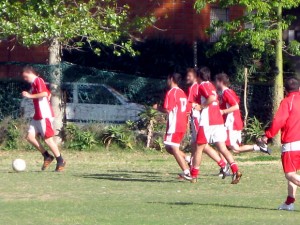 In my first post on how to develop managers, I talked about uncovering manager development opportunities. Today we'll talk about how to structure your organization so the managers want to get involved with their own development.
Hire right
It starts with the hire. If you hire someone who is comfortable with what they can already do and isn't interested in doing anything more, then you're probably going to have difficulty working with them. One of my favorite songs uses this lyric, and I repeat it to myself often when things start to get a little out of my comfort zone:
Somewhere in the grand design, it's good to be unsatisfied. It keeps the faith and hope a little more alive.
There's nothing wrong with finding someone who is not satisfied with where they are currently Continue reading →