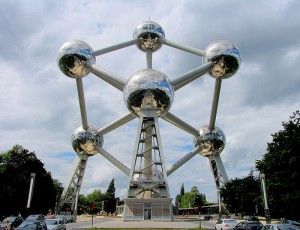 (This is a guest post by Kristi Daeda. Enjoy!)
It could be, but only if you keep an eye on where the field is moving rather than where it's been.
When I made the move to HR, I did it because I wanted to make the organization more effective from its foundation — the people and practices that made up the company. I did it because I believed that stronger management, clearer communication, and better employee support would make for a better place to work and stronger business results.
I didn't do it so that I could organize the holiday party, or photocopy employee benefit enrollment packets, or do the management work–discipline, coaching, recognition–that the managers didn't want to do.
The good news is that more companies are taking an enlightened view of the role of HR. On the other hand, many companies still see HR as a sort of specialized administrative role. How do you know which roles will move you towards the strategic business partner you want to be, and which will keep you tied up in employee orientations and payroll data entry for all time?
Know what impact you want to have. What attracted you to the field in the first place? How would you define career success? Get a clear picture of where you want to go, so you can determine if that's possible with any particular job or company.
Ask smart questions. Job interviews are a two-way street. Take your opportunity to ask questions about a potential employer seriously. Ask about career paths, philosophy, company leadership, and organizational challenges. Read between the lines: is HR a source of strategic direction? Does it get organizational support? Is there investment in technology, resources, and training? What does that mean for your career prospects?
Identify a potential path. Start with a general clue of where you want to go. You may want to be an organizational leader, or you may want to develop subject matter expertise in some particular area. The clearer your vision, the easier it will be to achieve.
Take charge of your professional development. Entry-level HR roles typically have a fairly heavy administrative component. If a promotion requires higher-level skills, you may have to develop them yourself. Take advantage of educational opportunities, pursue an MBA, or ask for special projects that can enhance your resume. It's your job to prepare yourself for the market.
Stay flexible. No one knows what they'll be doing in five years, no matter how often that interview question is asked. So as much as you can plan and work towards a goal, recognize that sometimes fantastic opportunities arise that we could not have foreseen. Always give opportunities full consideration. Weigh pros and cons. Investigate the organization. Ask more questions. And be willing to step "off track"–it just might be a leap ahead.
You're the only one who can determine your success. If you want to be seen as a key strategic partner in your company, you have to start by being one, as much as you can, all the time. Set a course, and don't let the corporate bureaucracy get in your way.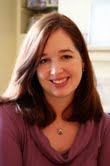 Kristi Daeda is a career coach, blogger and personal marketing
strategist helping professionals nationwide create their own career
opportunities. She is the founder of LaunchSummit, a free web-based educational event for job seekers, and blogs on job search, management, leadership, networking and more at Career Adventure.