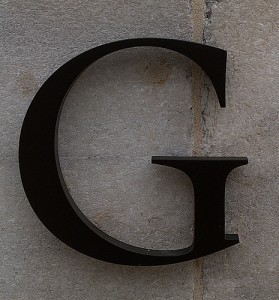 In all of the HR certification talk that I get into, I really don't know much about the Global Professional in Human Resources (GPHR) exam.
What's on it? Who takes it? Is it worth the effort?
GPHR Tips and Advice
Recently I had the opportunity to interview Lori Goldsmith, SPHR/GPHR (LinkedIn, Twitter) about what her experience was like. If you're wondering what the GPHR exam is all about, you're going to learn from someone who's been there and done that.
If you like this post feel free to subscribe or check into the study guide. It's not GPHR specific, but the testing tips are definitely helpful for the HR certification exams and you have a money back guarantee. If you are looking for a GPHR specific study tool, here's the one I would use.
=========
Me: Why did you decide to get GPHR certified?
Lori: No one looks HR Smart until they make the commitment to certify and keep looking HR Smart by recertifying.  I am SPHR certified so I have proven that I am domestic HR Smart, committed to my profession and development.  I wanted to look global smart and prove that I can apply my knowledge and past experience in today\'s marketplace. (For the record) I regretted not taking the GPHR when it was first offered.  I had just come out of working in international HR and it was fresh on my mind.  I work for a local employment service and support international firms, so I want my clients to feel comfortable that I am on top of my game in understanding their challenges and business dynamics.  I also believe in the next 5-10 years the impact of the global workplace will affect all firms in some way.
Me: Were you certified by HRCI previously?
Lori: Yes, SPHR in 1999.
Me: What sort of questions/focus did the exam have?
Lori: The questions were focused on international vs. domestic HR. There were some domestic type questions. I was expecting questions similar to the SPHR, which is how I based my preparation.   I found the questions to be very straightforward, not at all like the sample questions I made up in my head; however, other colleagues did not feel the same way.  My international experience was a help.
Me: How are you keeping up with your recertification requirements?
Lori: I\'m so paranoid; I always turn my recert credits in 6M before the end of my cycle. Typically, I have kept up with my recertification requirements through education, leadership & instruction that I do not end up using O-J-T experience. I always have more credits than I need by doing what I do naturally to remain ahead of the curve in my field.
Me: Any other comments?
Lori: HR professionals must demonstrate a full range of knowledge and expertise far out of the normal range of domestic HR to compete in the global marketplace of the 21st century. I would encourage HR people who are notcurrently in an international practitioner role to prepare and take the GPHR exam before the requirements change.  Even if they do not pass, they will walk away with a greater understanding; become a better HR professional for taking on the challenge and certainly ahead of their peers who have not tried.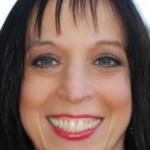 Thanks again to Lori for helping a guy out. You should be following her on Twitter if you're there!