The Secret of Teams: What Great Teams Know and Do by Mark Miller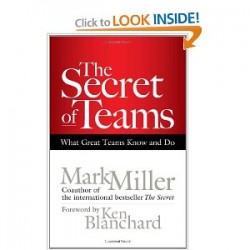 I recently finished reading the secret of teams, and my head is reeling. Every one of us work on a number of teams, and the concepts in this book can help us to achieve greater success within each of those team environments.
What I liked
Normally I throw in a bunch of text here, but today I thought I would drop in a video review. Enjoy!
Closing thoughts
Highly recommend for leaders who want world-class teams. You will walk away with a handful of ideas to improve your teams this week, this year, and beyond. Click here to get your copy.
Thanks to Becky at Weaving Influence for the review copy of the book!