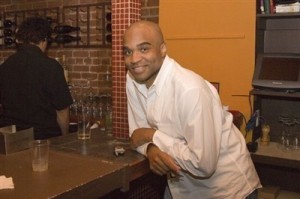 Before I went to HRevolution, I heard rumblings about a new guy on Twitter. Curtis Midkiff (aka @shrmsocmedguy) is SHRM's new guy in the social media space. And with China Gorman stepping out (video below), they're going to need someone stepping in to keep 'em on the right track in the social space. I caught up with Curtis for a quick email interview earlier this week…
How did you get connected with SHRM?
SHRM has been exploring ways to maximize our use of social media platforms both as an organization and as a service to our members. As a part of that one of the first items that our CEO and the rest of the global leadership team decided was that there was a need to have someone added to the SHRM staff that could be a leader in the area of social media and how we use it to engage our employees and our members. And I am lucky to have been the one they selected to carry out the job.
What is your goal as the "SHRM social media guy?"
My goal is to really to work with the folks here at SHRM to make sure that we are using social media tools as a way to educate and engage our members while also connecting with others within the HR profession to increase awareness of SHRM. I also hope to be the Ashton Kutcher of the HR Twitter world…can you help me get to a million followers Ben? [Considering my paltry 2,400, I'm probably not the best resource, Curtis. :-) ]
What's something fun/interesting that most people don't know about you?
Hmmm, I am a buffalo wing conneisseur with in-depth knowledge of that subject. I will be releasing a list of the best wing spots prior to the SHRM annual conference…stay tuned.
The 2009 conference blogger panel was a big moment for those of us in the HR/social media space. Any idea how SHRM is going to involve social tools in the SHRM 2010 conference?
I am excited about what we are doing in that space this year. In addition to being able to follow us @shrm10 and on Facebook, this year we are debuting the social media lounge. This will be an area at the conference for registered bloggers to congregate to post their blogs and videos. We will have plasma screens, video back drops, and computers kiosks and wi-fi as well. In addition, we are going to have a "blog squad" of SHRM members that will cover the people, places and events of the conference. The blogs and videos that we post will be featured on the annual conference website.

We are also hosting an official tweet-up on June 28th at a secret location in San Diego… How\'s that for marketing? But seriously, we are going to host an event for folks to connect the dots with their "tweeps".
If someone is on the fence about attending SHRM 2010, what would you say to push them over?
They will get to hang with the SHRM social media guy, wouldn\'t that be enough? And once their laughter died down, I would say that there are a number of people working hard here at SHRM to put together a conference that is worth every penny. Another interesting event this year is our voluntourism event with the uso where shrm members will create packages that will be sent to our troops.

The sessions are going to be great and folks will get to connect with over 10,000 hr pros in lovely san diego. And hall and oates are gonna bring back the 80s and some good memories.
Make sure you catch up with Curtis (Curt?) on Twitter. He's @shrmsocmedguy over there!
China Gorman's "Thank You" Video