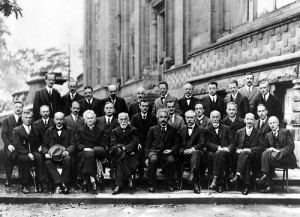 SHRM 2010… It's coming up in just a few short months in San Diego, California. Are you going? Back when SHRM 2009 was going on, I was salivating to attend, and I was really looking forward to SHRM 2010. When I found out it was going to be across the US, my excitement waned. I can't make that trip.
People often ask if I will be attending this event or that function. Remember, people, I'm an entry level HR pro (in terms of years worked, anyway). I do not have the means to support multiple conferences each year. And my employer being a nonprofit doesn't really help, either. I'd love to be able to meet some friends (like my pals at HRCP), be a social media evangelist, and generally raise some havoc. But as of this moment, it's not going to happen.
What I will be doing
Instead of attending SHRM 2010, I'll be planning the next HRevolution. Right after I returned from the best HR unconference ever, a friend passed me a link to an article about conference design. It's really an interesting read (I've been over it four times already!), and I encourage you to at least skim it. You may get sucked in, too.
I've had people tell me that HRev was better than any other HR event than they had ever attended.
Why? What makes it so special? There are a few specifics:
Small groups=big discussion
Much of it was topical, valuable info (little fluff)
Participants helped to shape the event
Low cost, high value
While HRev wasn't a full-blown unconference, the post-event surveys show that those unconference-y aspects were some of the most appreciated. Yes, the lack of a solid takeaway was an annoyance to some, but to others it was an inspiration to seek out answers.
What's the point?
It would be difficult for me to go to a normal event after such a spectacular showing at HRevolution. I'm not saying that I wouldn't go or that it wouldn't be beneficial for me, but I am saying that it would be tough to get as much benefit from that sort of conference. Like I said before, I have friends and contacts to make that would really be beneficial to me at an event like this. However, it's a steep price (and a long travel distance) just to expand my network of amazing people.
For those of you who plan to attend SHRM 2010 in San Diego, I hope you have a good time. As for me? I'm planning the next HRevolution and looking at ways to make these sorts of things more accessible to the general public. Are you planning to attend? What do you expect to get out of the $1500 ($1100 for members) price tag?