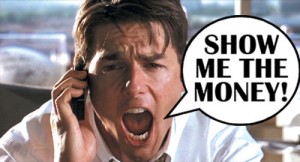 Because of my involvement in the HR certification scene, I get asked often about PHR study materials. More often than not I recommend one of our courses along with another book or inexpensive study material, but the message below prompted a thought.
Hi! I am signed up for the PHR and looking for study materials. Since I'm in transition, my budget is super tight so I'd love to get something for less than retail prices. Thank you! Amy in Orlando
If I had to start all over again and study with the limited budget I have, what would I use to prepare?
Studying on the cheap
First of all, I'd look through the various resources for the PHR and SPHR exams I've gathered over the past 24 months. There are some great tools in there that are totally free and would be a good place to find some help. But you'll only get so far with free stuff. In truth, I'd probably just use the same resources to study as I did for the PHR exam last year.
Any other practice exams available
The bare essentials
I know there are a lot of people in transition right now and some of them are looking at certification as a way to help increase their marketability as a candidate. The bare essentials: Anne Bogardus book and the PHR/SPHR Self Study Course. You'll get enough content in those two resources to successfully pass the exam.
How to get your employer to pay for it
If you are working and don't want to pay out of pocket, here are some ideas on how to make that happen. I recently shot this video for the subscribers to the free SPHR/PHR email newsletter. It might give you some thoughts on how to reduce your cost and maybe even get your employer to pick up the tab!
Email subscribers may need to click through to view the video.