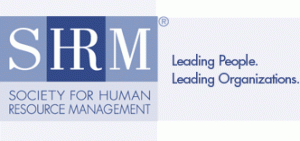 SHRM, you make me laugh. I see emails coming in from you on a weekly basis with offers for discounts, free totes, and more. The value of membership? It's there. Let's focus on that.
See, I've been a Society for Human Resources Management member since August 2010. Why did I join? Well, it wasn't for a reason most people end up joining SHRM. I didn't sign up for the white papers, the templates, the webcasts, or even the discounts on attending their events.
I signed up to volunteer.
Chuck Salvetti, the manager of the student and YP programs at SHRM, reached out to me last summer to see if I would be interested in being the chairman of the SHRM Young Professional Advisory Council. I leaped at the chance, but the caveat was that I had to be a member in order to volunteer on the committee. So, grudgingly, I signed up.
I'm so glad I did.
Since then, I've been more than confident that it was the right decision for me. Not only have I had the opportunity to participate in some great discussions that will shape the focus of the SHRM YP program, but I've also started using the tools that the organization provides. Last November, just a few short months after becoming a member, I took on a new HR role in a startup company. Suddenly I needed those webcasts, white papers, and templates to do my job on a daily basis.
I still tell people to join local SHRM chapters for the community/connections and the national SHRM for the content. However, after seeing the work they are doing with SHRM Connect, I could be recommending national membership for building connections if they can get the tool cleaned up and re-released.
Bottom line: SHRM is doing some great things in both traditional HR spaces and in social media. If you are not a member, I highly encourage you to give it a hard look. If you are where I was a year ago and membership doesn't make sense for you, then pay your local dues and help them rock their chapter. There's a role out there for everyone. It's up to you to find yours and fill it.
Thank you to SHRM for sponsoring HRevolution!