Analytics in the business world serve many purposes, and a survey by the American Management Association uncovered the top five reasons business leaders say analytical skills are necessary today.
Which of the following create the greatest need for analytical skills in your organization?

Accountability for results 67.0%

Competitive environment 61.6%

Complexity of business environment 52.6%

Increase in customer data 51.3%

Risk management 50.7%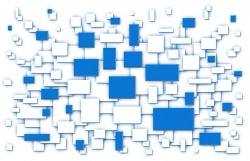 I found the results intriguing, because while we say we need accountability first and foremost within our organizations, many leaders often do a poor job of actually communicating that need. Oh, they'll tell people they need to be accountable, but when it comes down to time to measure performance, they'll think about things that don't really tie into accountability for results. Having analytics to drive those sorts of decisions will be a positive overall; however, it will also mean that leaders and managers can no longer rely on other unimportant "measures" of performance.
Bob has been in the office for fifty or sixty hours a week for the past few months. He must be doing a good job. [Is it possible that he's just horrible at managing his time/workload?]
I know she doesn't write well, but Mary responds to emails 24 hours a day, 7 days a week. She's really dedicated. [If she's not sending out the right message, maybe "number of emails sent" isn't a good measure of her performance?]
In some positions, it's relatively easy to measure outcomes (sales, for example); however, in others it's more difficult. For instance, how do you tell your administrative assistant to be "nicer?" Can you quantify that? How do you get an engineer to work "harder?" Those subjective measures are a pain for managers to enforce and a pain for employees to have to ascertain. You need to give them some actual targets to strive for that they understand.
ROWE me, baby
I had a discussion recently with some friends about the ROWEÂ (results only work environment) movement, and it was quite an interesting conversation. A ROWE is a workplace where you work when, where, and how you want, as long as you meet your business objectives/goals. It sounds nice, and I love the idea, but it's not necessarily easy. The key to making this work is holding each person accountable not for how many hours they log in the office, how long their butt is in the chair, or how long they are logged into their work computer; it's about the results they accomplish. Again, it sounds like an excellent idea, but managers quickly become anxious at the thought of removing some of the traditional barriers and measurements for employees, even though in the long run the focus is to get employees to focus on the one thing that actually matters: results! This conversation keeps leading me back to accountability, and I'd like to share a few resources with you on that front in case you, like those who answered this survey, are interested in moving toward a culture of accountability.
4 accountability examples, ideas, and suggestions
How many times have you heard a leader in real life or fiction demand: "I don't care how you do it. Just get it done!" Many times, organization charts and job descriptions push people to perform a set of tasks. This mindset leads people to believe that if they perform their functions they've done what they're supposed to do, whether or not the result was achieved. Effective leaders operate on the premise that their people must focus on achieving results. They lead and inspire them to pursue results by creating an environment that motivates them to ask, "What else can I do?" over and over until the results are achieved. They manage their people so that their "job" is to achieve results. Each person's daily activities must be in alignment with the targeted results.
In the book Turn the Ship Around, we learn about David Marquet and his attempt to remove the leader/follower model from the operation of the submarine he commanded. When he first took command of the ship, nobody was held accountable for anything, which correlated with the ship's poor performance record. He began taking steps to give people accountability and oversight of their own areas, freeing him up to be a commanding officer instead of a 24/7 manager of minute details. It's a great book if you are interested in seeing how other leadership/management approaches work.
Several years ago I wrote about asking better questions to get better results. It's still one of the most popular pieces, and for good reason. People are hungry for ways to help drive accountability within their organizations, and simply asking different questions is an easy way to start moving into that sort of mindset. More here: Asking Questions at Work.
Adrian Gostick and Chester Elton often talk about the data that drives great companies and great teams. After researching extensively, they developed a model that described how the best managers led their teams. The key elements? Goal setting, trust, communication, recognition, and accountability. So not only is it something that helps on a personal level, it also helps managers to get the most out of their teams! More of this found in The Orange Revolution.
 Wrapping up
Back to the study, I would be interested to hear your feedback on some of these items. Do you see any of these five areas playing a part in a need for analytical skills within your organization? Why or why not? What drives accountability in your organization? Is that driver toward an accountable workforce actually getting results?