This weekend I was doing some spring cleaning. Well, summer cleaning, since I missed the spring season. Anyway, one of the things I found was a box of items I used to keep on my whiteboard next to my desk as reminders of important aspects of HR. These shaped the way I practiced HR and ran my department on a daily basis. I thought it would be fun to share the notes here to help give you an idea of what kind of HR I practiced.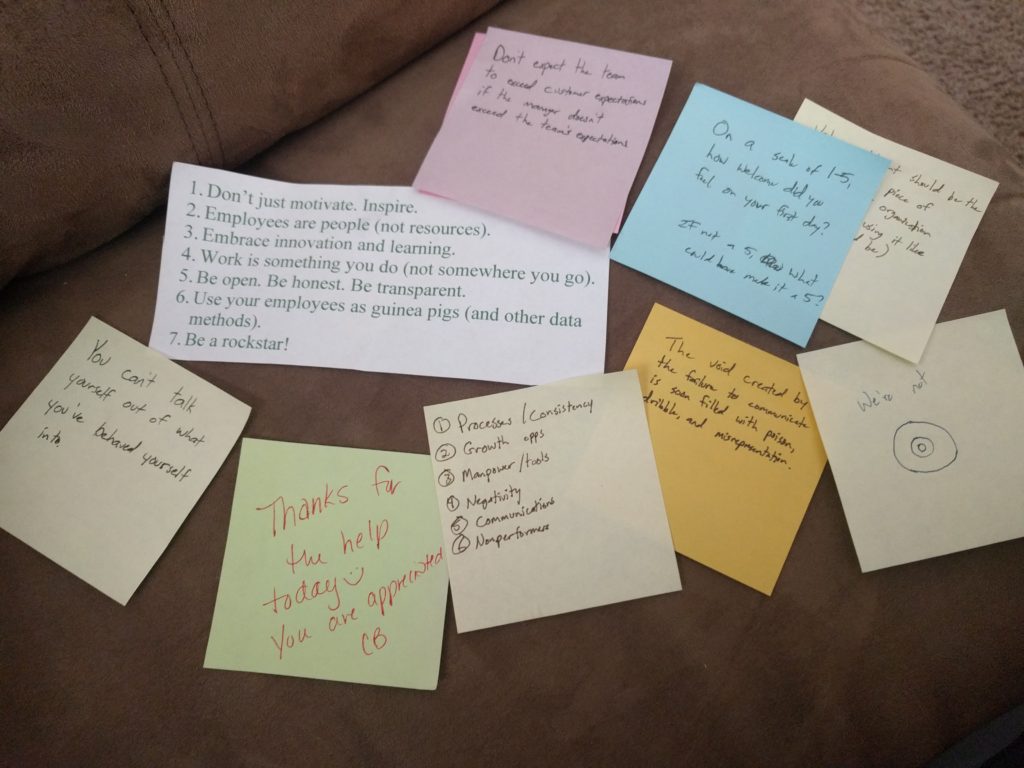 1: Your Company Values
Your values statement should be the most tattered piece of paper in your organization.
Most companies pick out a few values as part of a management exercise or checklist and then forget about them. Want to hire great people that align with your mission? Use your values statement every day to keep measuring your candidates and employees to make sure they are on target.
2: Communication Breakdown
The void created by the failure to communicate is soon filled with poison, dribble, and misrepresentation.