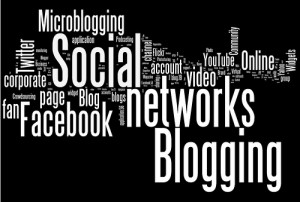 I'm sure by now you've heard about that "social media" thing. Maybe you've wondered how to go from people saying, "Hey, you should use Twitter!" to actually being able to jump in and build connections, start learning, and get a lot of value from the experience. Or maybe you've thought about starting a blog and sharing your ideas, but you just don't know the little technical aspects that you need to make it work.
If that sounds like you, then I have some good news.
A few days ago, Victorio Milian of the ever-interesting Creative Chaos Consultant blog reached out to me about helping to start a project where we help mentor people on social media and blogging. I was instantly in. Interested?
How it's going to work
We're going to help facilitate connections between those of you who are looking for some help and those who have reached out to offer to mentor someone.
If you have anything you'd like to suggest or share, please leave a comment below and we'll take it into consideration. Above all else, please share this with people you know. Just think, if everyone who is involved in the online HR social community agreed to mentor just one person, then that would double the size of our community. We talk about getting out of our little "echo chamber" and reaching others; this is an excellent way to make that happen.
Basically, we're going to be providing a way for those "in the know" with social tools to connect with those who would like some one-on-one help with getting involved. Neither Victorio nor I have the time to do stuff with each and every person who would like to learn more, so we're recruiting those with the knowledge and desire to help us with our mission. If you're interested in mentoring someone, feel free to leave a comment below with your intentions.
The bottom line
This is a work in progress. We're working on a few ways to help us get organized and help you connect with the right people. We're open to feedback and would
If you missed it, Victorio has his own post up today explaining the concept behind this whole project. Check it out to fill in anything I might have left out.