As I posted a few weeks ago, we have been working on some resources to help those of you in the community that are looking for work right now. I've been talking to many of you in one on one conversations and while I am really hurting for each of you, I am also thankful to have so many passionate, committed professionals in our space. To Paula, Jermaine, Nina, Joseph, and so many more, we see you, and we want to support you.
Earlier this summer you all know that I was thrilled to host HR Summer School. We have quietly had the replay of that available for sale for the last few weeks to help us start funding some resources to help those who are out of work and trying to reconnect with employers. We appreciate those speakers who gave their time in June–their efforts are still helping to support the community and I am getting messages daily from people who are appreciative of the education and inspiration that HR Summer School offered.
Announcing #strongerHR
I don't believe in coincidences, but I happened to run across Molly Shelton in the midst of this mission to serve the unemployed community in our space and she was already working to help those looking for work. We partnered up on the #strongerHR eBook, and I'm so excited to announce Volume One is now available.
Shout out to Molly Shelton for helping to pull this together and Jacki Gil for her amazing design work on this!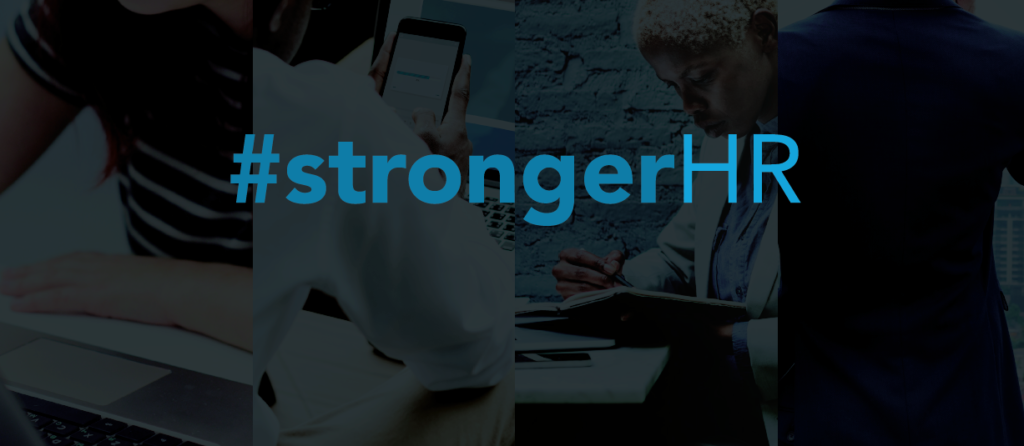 This eBook is meant to serve a few purposes.
First, it helps us highlight the strength, diversity, and value that exist in the HR community right now.
Second, it gives each of the participants a resource, an asset, that they can leverage when they are talking with employers that may help them stand out.
Third, it gives each participant a chance to really focus and hone their message and perspective around a topic that matters to HR leaders today. This can help them to be more polished in the interview process.
To each of you that read it, there's a benefit too! It gives you a set of unique perspectives on the work we're doing in the HR space and may encourage you to think differently, consider a new idea, or push a boundary that you didn't realize was there. I was really thrilled to read the ideas put together by this list of HR leaders.
As far as what's next, we're working on other eBooks and have enough submissions for several more already. We are doing this as a volunteer effort so we are hoping to get Volume Two out in the next month or so.
Stay tuned. Share this with your friends. And let's keep helping those that are trying to get back into an active employment role. We're all better for it.