Today I'm going to talk openly and honestly about SHRM, HRCI, and things that matter to today's HR professionals. I have my SHRM-SCP and my SPHR, and I expect to keep them both for the foreseeable future. I think both have merit as of today (February 2018). But maybe that is going to change…
Newsflash: if you get certified as an HR professional, you need recertification (or "recert") credits to keep your certification (unless you want to take the test again every three years!) As a chapter leader AND a speaker, I see the other side of the equation that most HR practitioners do not. I have to submit my content for credits, and I also have to work with my chapter to submit our content as well to get the appropriate credits.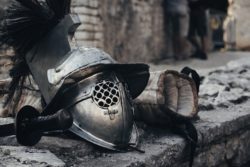 Over the years, HRCI has become increasingly stubborn and challenging about awarding SPHR-required business credits for sessions. After several failed attempts in 2016 to get credits awarded for our chapter (for sessions like "building a strategic hiring plan for your organization" and "evaluating the ROI of training initiatives," we actually ran into an even BIGGER problem. We received business credits, promoted it with business credits to our members, and then HRCI changed their mind after the session was over and our attendees were stuck with general credits, despite paying an extra fee for a business-credit session. Madness, right?
I finally came away with this conclusion: if you want to get business credits, you have to attend a session that has 0% HR content. Take a marketing class. Go to a statistics program. Just don't do anything that mentions HR in the title or the session abstract and you're fine. Continue reading →