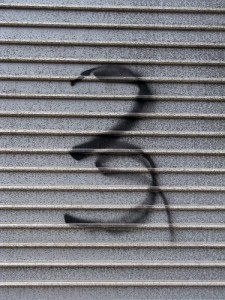 This post has some ideas for why you should think about, and maybe even join, a local SHRM chapter… Enjoy!
Wouldn\'t it be nice if there was something to make this HR thing easier to do? Maybe if there was some sort of way to meet other professionals, share ideas, and trade best practice tips, then we all would feel less like we\'re treading water and more like we\'re making a difference. Wait a minute, there is a way to do that, and it\'s your local SHRM chapter!
Now, before I get into the meat of the post, I'd like to say that not all SHRM chapters are great. Some of them just plain suck. And you know what? This post may or may not be for you. If not, check back later. Or read something inspiring. On the other hand, some chapters really do rock, and this post can help you leverage that for your own career.

Everyone should be involved with a local chapter. It wasn\'t until I started taking HR seriously and began attending local meetings that I got a human resources job. Every possible demographic of human resources professional-from entry level HR to experienced veteran-has something that they can gain from a membership with a nearby SHRM chapter (Find a local SHRM chapter here).
Volunteer Opportunities
In recent months, this is the activity that has caught my eye more and more. There are dozens of ways to get involved with a local SHRM chapter through volunteering, from planning events and helping with new member orientation to interacting with HR students and stuffing packets before an event. Maybe you can even be a webmaster like me! Email someone from your chapter to find out who to contact in your area of interest. They will be more than happy to speak with you!
Career Networking
HR people need jobs, too. And, in a unique twist of irony, human resources is one of the tougher fields to break into. It\'s the whole "you need experience to have a job, but you need a job to get experience" conundrum. However, in your local SHRM organization, there are people actively searching for highly-talented individuals. You never know who you\'ll sit next to at an event or who will be working with you in a volunteer committee, and just a single contact could help you to land the HR position of your dreams.
Knowledge Sharing
Years ago, HR was more about thoughts and ideas. Today, it\'s becoming more technological and strategic. It\'s hard to keep up with every new topic that comes around, and you only have so much time to dedicate to any one subject. Did you realize that everyone else is in that same position? They are all trying to accomplish the same things with the same limitations. What if you took the networking contacts that you\'ve made and used them to learn about EAPs, FSAs, or Twitter? Maybe someone has a vendor they would (or wouldn\'t) suggest using? Knowledge is power, and sharing that knowledge makes all of us more powerful.
It\'s very easy to see why people join, and I\'ve only scratched the surface on how it can benefit you. I really didn\'t even delve into the other side of the equation (i.e. how your participation helps the chapter). The experiences and potential benefits of joining your local chapter far exceed those of nearly any other tool available to HR professionals. Check out your local chapter and get plugged in.
This post originally appeared on HR Gumbo last year as one of my first guest posts. I have permission from Steven Geraghty to repost it here in its entirety.