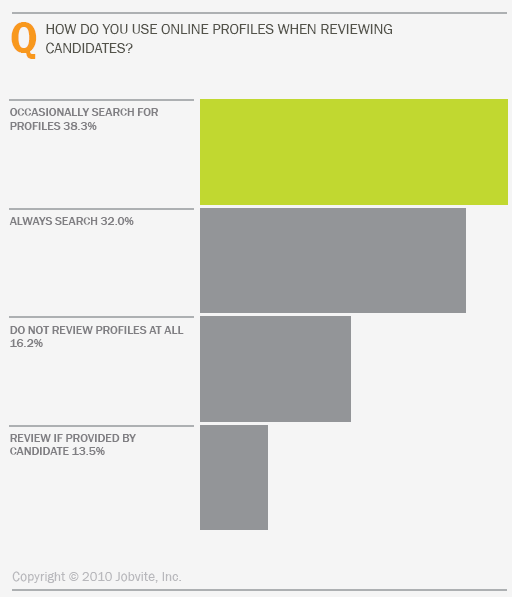 Despite the scary "end of the world" talk out there from legal types about how using social media will land your company in a lawsuit, 70% of employers are still searching for candidate information on social networking sites, and approximately one-third search every single time. I've talked before about how social media use varies between employers and candidates. Does this mean that the gap is closing? Are more companies trying to research and engage job seekers through social channels? Let's hope so.
I'd love to hear your thoughts. Is your organization using social tools to reach out to candidates? If so, how?
And if you're interested in getting started doing this with your own organization, there's a great tool to help you get moving. Click here to find out more about Culture Convo and see how it can help you to use social media for your employer branding efforts.
Photo courtesy of the Jobvite Social Recruiting Report.