This week I'm hosting the Strategic HCM themed HR Carnival. For those of you that might be new, the HR Carnival is a series of links to blogs around the world that are gathered together for a single post. Sometimes there is a theme, and sometimes it's wide open in terms of topics. I try to create themed carnival posts, because I like collecting content around a specific topic to allow you to go deep into one content area. As you might have guessed, this time we're talking about strategic HRM (or strategic HR, whatever works for you). Here's what I requested from the community in terms of content:
For this Carnival, I'm looking for posts around the theme of "How to be a strategic HR player in 2015". In recent weeks I have spent a lot of time researching and writing about HR strategy, strategic planning, etc. I took the SPHR exam, which focuses heavily on strategic HRM. I think HR as a profession knows that this "strategy thing" is important, but they don't know how to do it, where to start, etc. I'd love to hear some examples, simple ones, of how people actually put this stuff into practice. Or maybe just a tip or two on where to start for the newbies.
Make sense? Are you with me?
Good. Let's jump into the submissions.
Strategic HRM Carnival of HR
David Richter from OctopusHR offers a great case study into how the HR team aligned training goals with the organizational strategy (with some excellent results). I really like this one, because case studies are excellent tools for learning about how other organizations face challenges. All too often we hear about business issues or successes independently, but a case study that highlights the issues and how the organization overcame them is especially powerful as a learning tool for the rest of us. Well done, David.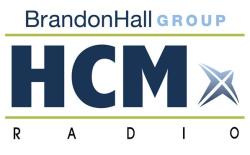 My friend and colleague Trish McFarlane posted on the Brandon Hall Group blog about her recent HCMx podcast with David Wentworth. During the episode they talk about the changing world of learning and development, but it really gets into strategic territory when they discuss how to link individual performance with organizational performance. That, my friends, is what aligning talent practices with organizational goals looks like. I encourage you to check it out!
Sandrine Bardot at Compensation Insider brings us a plan for how to get buy in for your compensation and benefits plan. This is an excellent post not only because Sandrine offers us an easy template for putting this into practice, but because she also gives us some critical advice for getting your stakeholders on board.
Dan McCarthy of Great Leadership by Dan shares excellence in written form as he discusses strategic alignment of leadership development programs. I'll be honest–many organizations think that even having a leadership development initiative is enough to check off the "strategic HRM" box, but as Dan mentions in his article, it's just the beginning. You have to continuously reassess to determine the strategic fit.
Amit Bhagria of Young HR Manager gives us his insights on strategic HR in 2015, and what I particularly liked was the initial review of the previous year's high level changes to consider (mobile, social, economic, etc.) When teaching students to prepare for the SPHR, one of the keys I had to drill into them was the importance of evaluating the external environment in the strategic HRM planning process, and that's where Amit starts in this post.
Jeanne Achille of Devon Group offers something simple, yet easy to miss. Often when we discuss strategy and how to "live it out," we forget that a significant portion of the way we communicate is nonverbal (or "presence," as Jeanne refers to it). Developing a strategy is only half the battle–if you can't communicate it properly then you are going to ultimately fail.
Linda Brenner at Designs on Talent finally gets us to one of the most basic of strategic HR tenets: metrics. Measuring quality of hire (you have to check out her definition!) is a must if you want your talent acquisition practices to be strategic for the long term. If you're not measuring, how will you know if you're meeting your goals?
Winning the award of "strangest title" in this HR Carnival is a look at Aristotle's beliefs on oysters by Tim Jones at Lumesse. The gist of the story is that for many years, people believed something that was completely false simply because they didn't test the theory. This translates to the world of strategy in that we have to be looking for opportunities to test what we believe. This is something I plan to write on soon because it's so critical and yet rarely done. Don't assume that a new project will fail–test it. Don't guess about someone's reaction to a new policy–try a pilot program. Excellent reminder, Tim.
Allison at Meshworking provides insights into the power of using employee contributions to drive and enhance your engagement strategy. The point here that made me stop and think is that when HR discusses employee engagement, the initial suggestions are very tactical. However, incorporating an overall engagement strategy (or engagement culture, as I like to position it) that includes employees in the development process is a much more powerful strategic HRM move than one driven only from the corporate side.
Jennifer at Workforce Software gives us some strategy resolutions for the coming year. The specific item pertaining to strategic HRM I appreciated was this: total workforce management allows you to visualize your entire workforce, across all locations. And that insight empowers faster, more strategic—and more cost effective—decision making.
A big thank you goes out to all of the participants for sharing their knowledge and insights!
Which article about strategic HRM did you like best? Why?