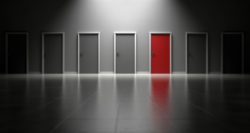 Last week I had a great conversation with a $10M startup company about how to make their first HR hire, and I thought those ideas would be worth sharing here. Many of you are already HR leaders at your own firms, but you probably haven't given much thought to this idea of starting up an HR function from scratch, and it's a good discussion to have. Plus, I'd love to hear from you!
What skills are most important?
What would you look for if you were hiring your first HR person?
If you've started up an HR function, what are your best tips?
Where to Look for your First HR Hire