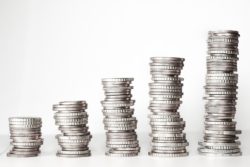 How much does an HR certification impact your salary? While it matters differently at every organization and for each person, let's answer that question with some data.
Using data from Payscale.com we (hat tip to my youngest brother Barrett for his Excel wizardry) hacked together a calculator that shows you the median pay for job titles in HR as well as the adjusted rates based on whether the person has a PHR or SPHR certification (at the time of this data gathering there was no data on SHRM certifications, but assume similar levels of competency for PHR and SHRM-CP and SPHR and SHRM-SCP).
Additionally, we threw in a 10-year impact to show you the potential for what a certification could mean to your earnings over time. Again, this is a linear projection and does not take into account all the variables that could happen in your career, but it's a good starting point when considering whether you're going to prepare for the HR certification exams.
A few notes and caveats:Â  Continue reading →