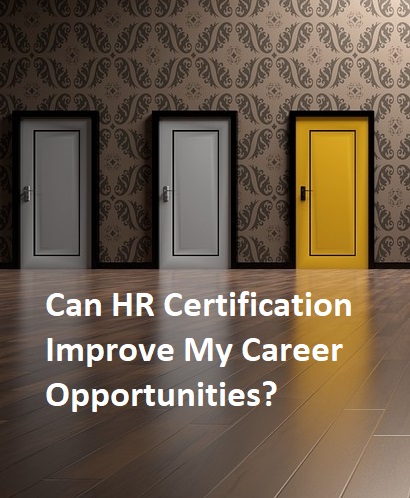 HR certification questions are often seen as pretty binary: either I get one or I don't. But in reality there's a lot of nuance to the decision. Should I get an HR degree or an HR certification? Will this help my career? Can it make me more competitive? How much money can I make?
That's because certification is tied in with our personal lives in that it supports us financially, if we do it right.
For the sake of the author I'm not sharing the person's real name. 
Hi, Ben!

I am an HR Generalist in a school district. We only have two HR staff here. The rumor is that there may be an opening for an HR Director. I would love a shot at the job. The issue is that my co-worker has been at the district for a long time and I have only been there about two years even though I have nearly 10 years of HR experience.

I feel taking the PHR exam would possibly give me a shot at the Director's job. What are your thoughts?

-Nancy
My Response to Nancy
Two questions wrapped into one!
First the easy one: if you want to pursue the PHR then go for it. There's nothing that forces you to tell everyone at work that you're pursuing the exam on the off chance you don't pass, and you could have it as soon as March/April if you decide to jump in with both feet. No time like the present, right? If you're worried about preparing then I'd highly recommend the courses that we've put together simply because they help in ways that no other system does. If you have the budget, the HRCP materials even offer a "pass or money back" guarantee, which is hard to beat.
Secondly, let's look at the career front. While this is still a rumor you should start thinking critically about what makes you a fit for the role.
Can you demonstrate your leadership skills now, before the job even exists?
How can you start positioning yourself as the kind of person that would be a fit for the job in the eyes of those around you?
What other hard or soft skills do you need to pick up in order to be competitive for the role?
Thinking this through helps because when it comes open, even if it's a publicly posted opening, you have an edge because some of the local leadership should see you as a strategic player, not just another administrative paper pusher.
Let me know if that helps or if I can offer anything more to support you! I think it's a good question not only because it's making you think about certification, but because it's making you think about yourself in terms of how qualified/ready you might be for a leadership role. This book I reviewed previously might be helpful in guiding you towards ways to be influential as a leader even before you get the "title" to go along with it.
Anyone else have comments or suggestions for Nancy?
If you have your own question you'd like featured here, feel free to shoot it to me at ben@upstarthr.com for consideration.