In every company, there comes a time when someone makes an offer to a candidate to come and work for them. What is interesting is the wide variety of advice in the marketplace that advises candidates on how to handle that critical negotiation.
Years ago I got my start in blogging by sharing career advice with job seekers looking for an edge in the hiring process. My peers constantly told people that for the strongest negotiating position, they should hold out as long as possible. In other words, it followed the old adage "the first one to speak in the negotiation loses."
But that's not necessarily true.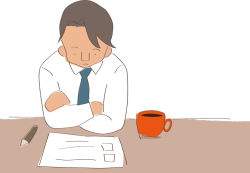 When I was recruiting, I wanted to find out from the candidate early on, whether through a job application question or through an informal conversation, what sort of salary range they were looking for. If it wasn't offered, I would share the range of the opening early in the process. Was I showing my cards? Yes. But I was also attempting to conserve a valuable resource: time. Continue reading →