[Update 2019: This story has been woven into my new book, Artificial Intelligence for HR, which highlights the key skills we need to compete with machines in recruiting, engagement, and more. The book is getting rave reviews. Check it out here.]
In a recent interview, I heard motivational speaker Jon Acuff tell the interviewer that he sincerely hopes that nobody looks for their dream job as their first "real" job. Instead, he explained, that first job is there primarily to teach someone how to have a job.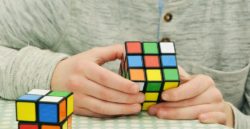 How to deal with people. How to handle pressure. How to solve problems.
Those and other similar soft skills will be increasingly important as the workplace sees increasing automation through artificial intelligence and robotics. Continue reading →